What is Durshal?
Durshal (meaning "gateway" in pashto) is KPITB's Project that has been envisaged to anchor Khyber Pakhtunkhwa's digital transformation by establishing a network of community spaces across the province with the goal of enabling the youth to collaborate, innovate, access training, and launch new businesses.
Durshal
Locations
Durshal Operates in the following districts
Facilities
at Durshal
List of perks and facilities offered at Durshal
Monthly Stipends
Each startup member will be provided a monthly stipend of Rs. 30,000/- for the first 3 months so that they can concentrate on building the next big thing
6 months Incubation cycle
Durshal's 6-months intensive program has been designed keeping in view the requirements of local startups
Networking Opportunities
Networking opportunities with fellow startups and by attending different events.
Workshops and Bootcamps
Opportunity to attend workshops and bootcamps to make your startup a success 
Resident Entrepreneur
We believe in continuous mentorship and that is why each Durshal CIL will have a resident entrepreneur
Access to Funds
At Durshal we believe that your success is our success and that is why we are willing to go the extra mile by offering seed money up to Rs. 12 Million per cohort and connecting with the other investors and grants
National and International Exposures
Get National and International Exposures by attending events/conferences fully sponsored by Durshal
Acceleration Support
All the startups will be provided with opportunities to accelerate through the partner acceleration programs.
Mentorship & Coaching
Every startup will have a dedicated coach and will have access to carefully selected mentors who would help resident startups build a business around their tech ideas
Durshal
Branches
Durshal has three branches

Reducing the digital divide, promoting effective internet use, and empowering citizens
Durshal Access is part of KPITB's outreach program that has been developed with the aim of helping the youth of Khyber Pakhtunkhwa develop digital skills by providing them access to training and resources in physical spaces outside of the university where they can to collaborate, innovate, and start businesses. The goal also is to ensure greater participation of women in digital revolution that is brewing in the province.
Providing the public sector resources to improve government processes and prepare for digitization
Durshal Government Innovation Lab (Peshawar) is home to KPITB's Civic Innovation Fellowship. The program is aimed at introducing digital governance at Khyber Pakhtunkhwa's government departments through digitization/automation of day to day services/processes.

Promoting entrepreneurship, digital skills and community development through co-working spaces
Durshal CIL is KPITB's flagship program for nurturing the incipient startup culture in Khyber Pakhtunkhwa by setting up a network of symbiotic centers of innovation called 'Durshal Community Innovation Labs, across the province. Our plan is to leverage these centers for incubating potential startups while also provide co-working space for digital freelancers.
Happenings
at Durshal
Here is a list of events and happenings at Durshal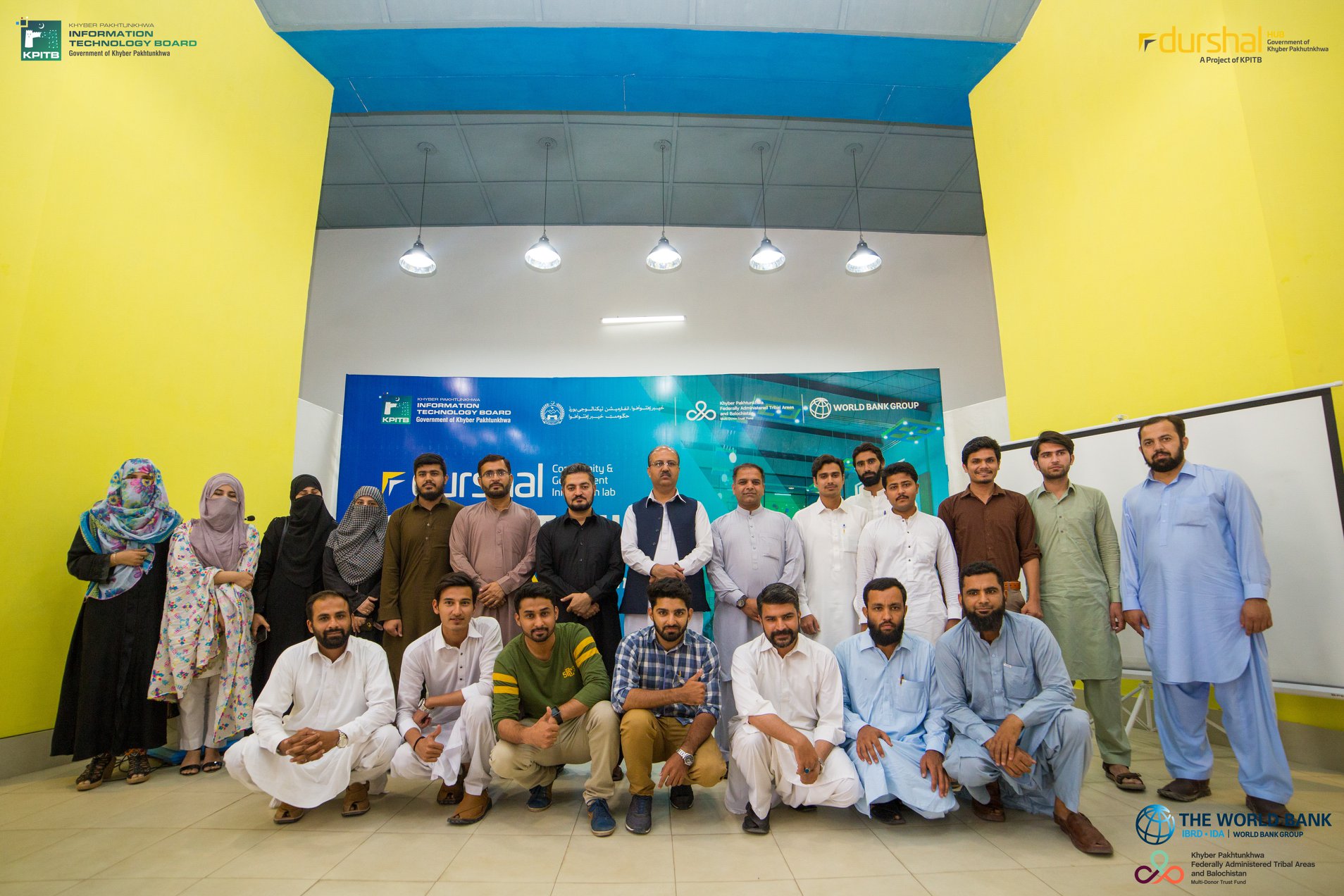 01st Jul, 2019
Khyber Pakhtunkhwa Information Technology Board has successfully launched the second cohort of Durshal incubation program on July 1, 2019. 40 new startups, across the province, have been selected through transparent section procedure for six districts including Peshawar, Mardan, Swat, Swabi, Abbottabad and Bunnu. During the six months incubation period the youth will attend different interactive sessions to boost their business ideas. It is worth to mention that in newly selected 40 startups, 13 startups are led by women. This shows the interest of women in information and communication...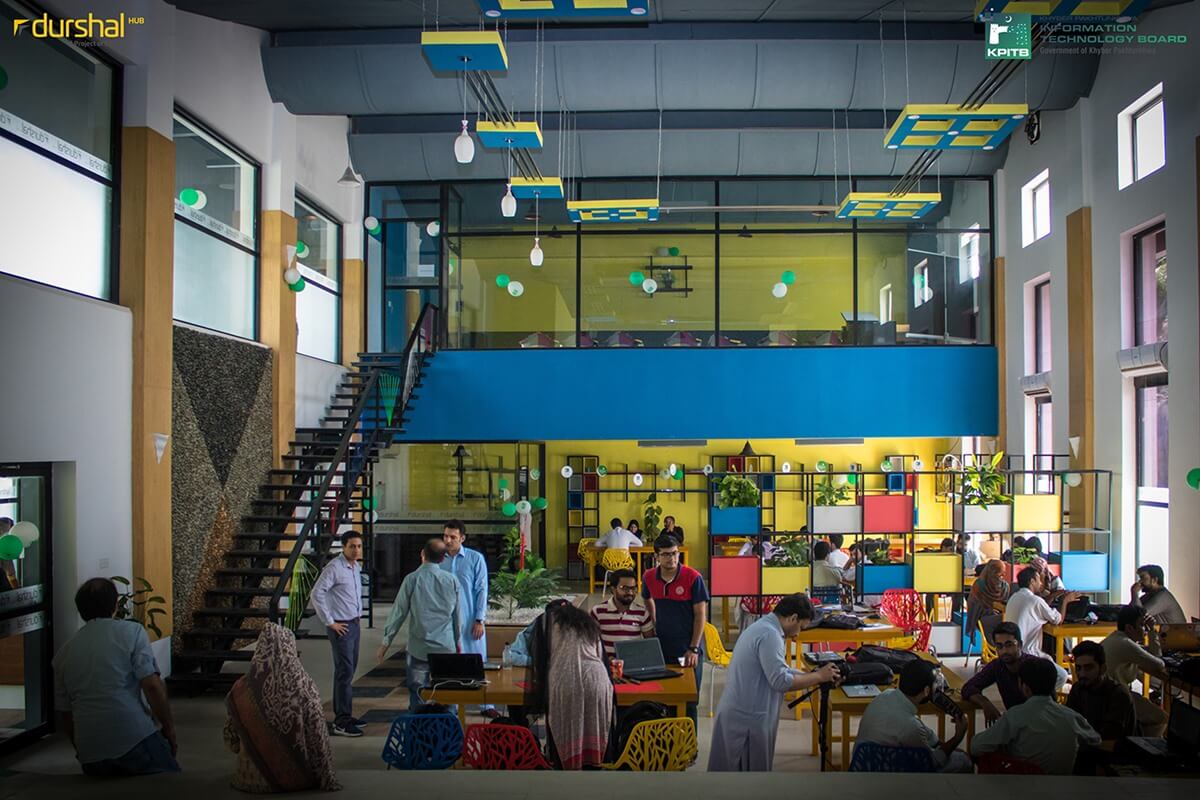 03rd Apr, 2019
Computer science and related fields are now among the fastest-growing areas of study at colleges and universities across Pakistan—over a 100,000 students graduate each year with technical degrees. Increasingly, these students, like their peers studying political science or journalism, care about making a difference.
For too long, however, organizations have failed to provide job opportunities in order to capitalize fully on the talents of this latest generation of students, resulting in a pool of brilliant and capable graduates wasting their...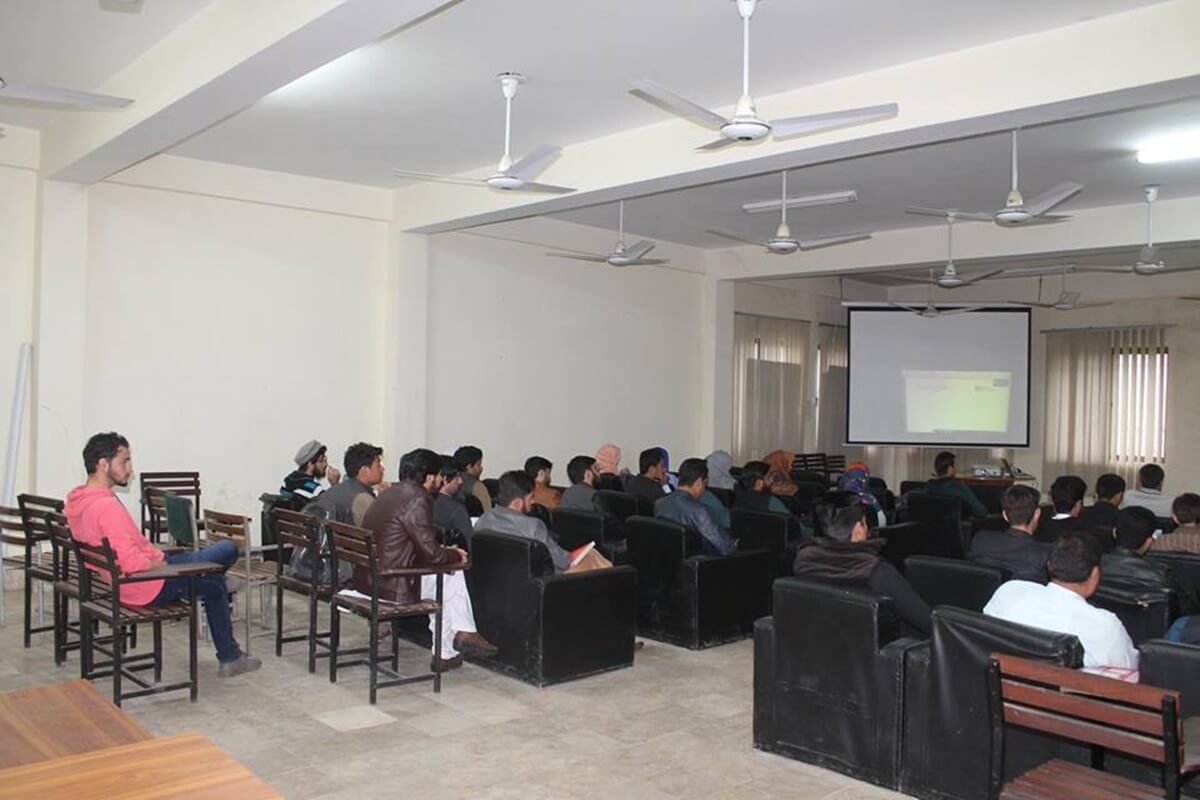 14th Mar, 2019
The energetic vibes of 2nd cohort and Gender Inclusive Spaces reaches UET Mardan. An awareness yet brainstorming session with the potential startups was conducted.
Apply at:www.durshal.com/apply