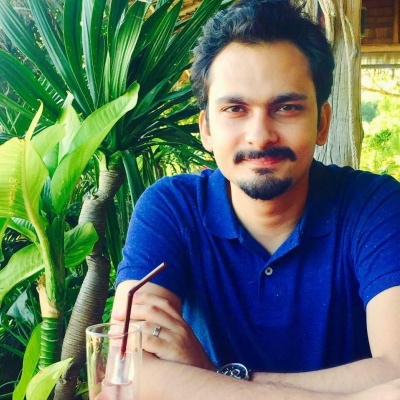 Farhad Shafqat Qayyum is currently working with the National Incubation Center Peshawar as Manager Incubation. He is an experienced communication strategist, marketing and branding specialist and an innovator. He started his career as a Social Media Specialist for a leading media house DigiHawks in Islamabad. The creativity and instant learning skills of Farhad landed him to work for Telenor Pakistan's official marketing agency, Adcom Islamabad.
He worked for Adcom Islamabad as Creative Associate for Djuice Pakistan where he worked on the conventional and Digital communication along with their visual strategy. The hard work of Farhad paid off very quickly and he was hired by Telenor Pakistan itself as Device Channel Executive and later promoted within a year as Device Marketing Specialist. He managed the product development of Telenor's own branded mobile phones. He also developed extensive marketing strategies for these phones and handled device partnerships with globally leading companies including Apple, Nokia, Samsung, Huawei and others. He joined National Incubation Center Peshawar right at its inception as a core team member. He is Managing the complete Incubation Program where he has successfully run two incubation cycles with more than 24 startups at NIC Peshawar. His interest in the startup ecosystem stems from his own initiative SpaceBar which was a co-working place in Islamabad. His commitment to his work is reflected in the success stories of the graduated startups from NIC Peshawar.
Beyond his professional excellence, Farhad is a staunch believer in giving back to society. He led many societies during his student life including National Union of Pakistani Students and Alumni, Model Provincial Assembly, Media Society of IMS among others. He has organized many seminars and sessions on entrepreneurship around Pakistan. He also represented Pakistani Students at a conference in the United Kingdom. Farhad loves technology and traveling. In his free time, he loves to spend time with his small collection of vintage cars and bikes.
Meet our
Mentors
List of mentors fueling our startups with their experience