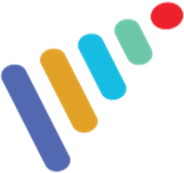 Daily Tel (ZISCOM)
Durshal Mardan (3rd Cohort)
DailyTel Incorporation based in Florida and (operated from Pakistan) is a telecommunication company providing wireless telephone services throughout the United States. Without a lasting and clear goal or vision, a company cannot grow into a global powerhouse. DailyTel, has a clear mission to provide quality telephone services with latest technology in most reasonable rates to the people of United States.
Most of the residents in US use landline telephone services and the landline system that work through cooper wires which were installed decades ago. Due to this old wired system, it has affected a lot the performance of the telephone services. So, existing home- phone has become a serious headache for
landline users across US.
Team Members -
Daily Tel (ZISCOM)
Meet the list of cool folks behind Daily Tel (ZISCOM)